Dry your own medicinal herbs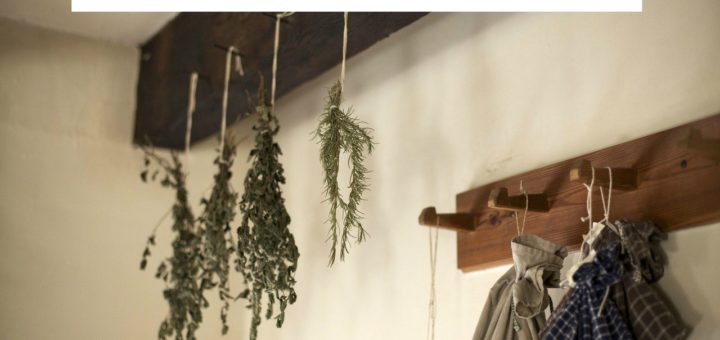 Drying your own medicinal herbs is a great way to prepare herbs to be able to store long term.  There are a wide range of herbs that you can grow yourself, or in some cases find growing in your yard or property to use for tea, spices, or medicinal uses.  There are many herbal and medicinal books that you can buy that can help you identify wild herbs that may be growing in your yard or in your area. Here is a book that I bought recently and it has been really helpful and has full color pictures to help you identify them.  Medicinal Plants of the Western United States
I have been involved in natural healing for over 30 years now and throughout the years have learned more and more about wild medicinal and edible plants that grow in the wild.  In my area I have located, identified, and gathered mullein, plantain, pineapple weed, yarrow, shepherds purse, cleavers, common mallow, and many others.  When gathering a wild medicinal plant it is really important to be able to positively identify it as well as to gather it in an area that you know for sure is not sprayed with chemicals, herbicides or other dangerous chemicals.  You want the herb in the most natural, pure form possible.
Once you have positively identified the herb or plant, and gathered it, it is time to prepare it for drying.  Its easy to dry herbs but you do not want them to lose the medicinal properties and you want them to last long term.  By drying herbs properly you are protecting them from growing mold, bacteria and yeast and they will last at least 6 to 12 months.
Herbs can be gathered in the morning after the dew is dried.  Remove any dead or diseased leaves or parts.  Many say you do not need to wash the herbs but I do rinse them gently in my well water and shake them gently to remove the majority of the water.  Once the herbs have been washed, you can either bundle them up to hang dry, or place them on a screen.  I prefer to bundle them up and hang dry.  If you hang dry you can either use a thinner string and just wrap it around where the stem was, tie it off with enough string that you can hang them upside down in a dark place away from the sun, or just place them on some screens in a darker place.  Air circulation is also important to dry them quickly without the threat of them growing mold.
Drying time depends on the air flow you have, the size of your bundle and also the amount of moisture that is in the herb to begin with.  If you are afraid of some of the herb falling, you can take a brown paper bag and cut some holes all around it and hang it under your herb bundle to catch any falling parts.
After the herbs are dried you can either chop them up or crunch them with your hands and I store mine in a glass jar.  Its super easy!